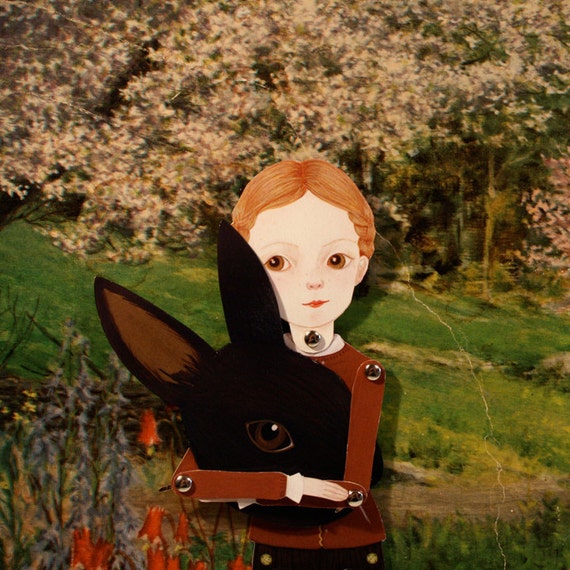 Muistan, että olen laittanut
Amy Earles
in kirjanmerkkeihini talteen joskus muinoin, mutta sitten olen unohtanut hänet sinne. Kirjanmerkit kun ovat minulla räjähdysmäisesti kasvava asia, johon en saa otetta. Nyt törmäsin Amyn taiteeseen uudelleen enkä taatusti enää unohda! Tilasin pari paperinukkea naisen
Etsy-kaupasta
. Näette kyllä aikanaan mitkä, kunhan kaunokaiset saapuvat luokseni. Olisin mieluusti ottanut myös tuon mustavalkoisen puputytön, mutta sitä ei valitettavasti ollut saatavilla. Ehkä joskus myöhemmin. Jos muuten halajat itsellesi paperinukkea, Amy kaupassa on juuri nyt suuri ale!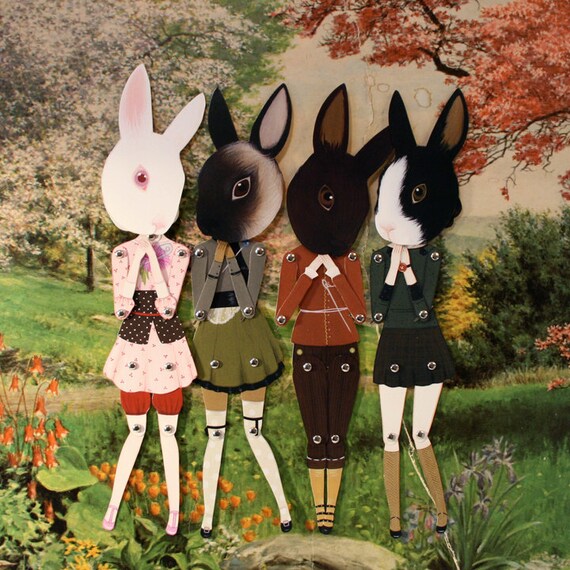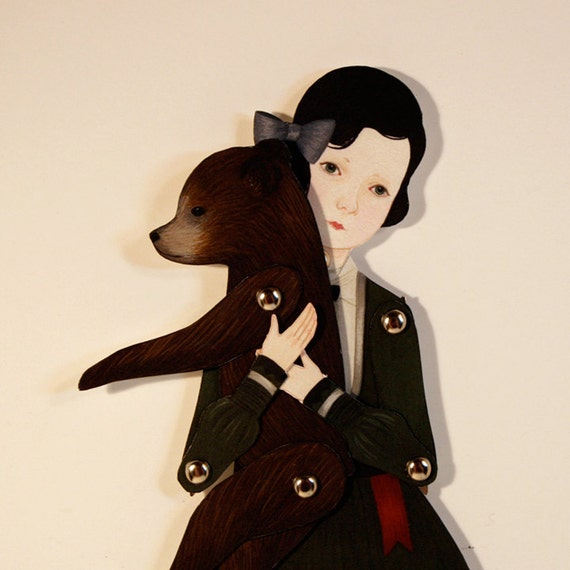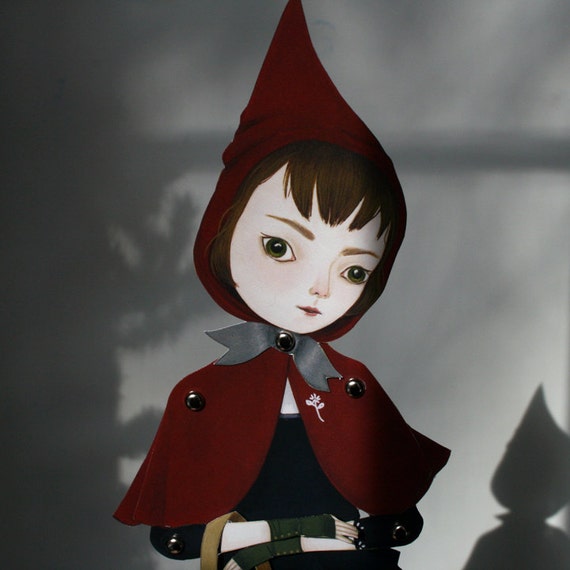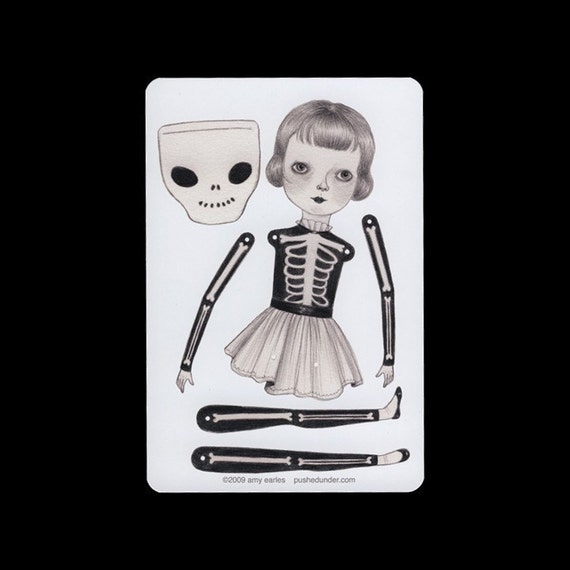 (All artwork/photos © Amy Earles, used with permission)

I remember that I've put Amy Earles in my booknotes way back but forgotten about her since my bookmarks are a thing that just keeps on growing exponentially. Well, came across Amy's art again and this time I will deninetely not forget about her again! I ordered some paper dolls for myself from her Etsy-shop. You'll see which ones when they arrive. I would've loved to get that black-and-white bunny girl but there weren't any left. Maybe next time. If you want a paper doll of your own there's a major sale at Amy's shop right now!