I BELIEVE IN CURSES.
I BELIEVE IN DEMONS.
I BELIEVE IN MONSTERS.
DO YOU?
Katsoin kesällä Berliinissä valtavasti tv-sarjoja. Koko ajan ei jaksanut olla menossa, joten Netflix tarjosi kaivattua rentoutusta keholle ja mielelle iltaisin. Kolme sarjaa, jotka miellyttivät eniten olivat
Sherlock
,
Bates Motel
sekä
Penny Dreadful
, joka heilahti silmänräpäyksessä kaikkien aikojen suosikkisarjojeni kärkikymmenikköön.
Penny Dreadful on
John Logan
in Showtimelle luoma psykologinen trilleri/kauhu/draama -sarja, jonka vastaavana tuottajana toimii Loganin ohella
Sam Mendes
. Viktoriaaninen aikakausi (1891) ja koleran riivaama Lontoo antaa synkälle tarinalle täydelliset puitteet. Älykäs sarja tuo uskottavasti yhteen kauhukirjallisuuden tunnetuimpia hahmoja kuten Frankensteinin, Draculan ja Dorian Grayn. Tarinan keskiössä ovat kuitenkin tutkimusmatkailija Sir Malcolm Murray (
Timothy Dalton
) sekä meedio Vanessa Ives (
Eva Green
), jotka yrittävät pelastaa Malcolmin tyttären Minan (
Olivia Llewellyn
) vampyyrin kynsistä. Apuna vaarallisessa tehtävässä ovat Malcolmin palvelija/luotettu mies Sembene (
Danny Sapani
), vaaroja pelkäämätön amerikkalainen asesankari Ethan Chandler (
Josh Hartnett
), lääkäri Victor Frankenstein (
Harry Treadaway
) sekä egyptologi Ferdinand Lyle (
Simon Russell Beale
). Yliluonnollinen pahuus ei kuitenkaan rajoitu pelkästään vampyyreihin vaan Vanessa joukkoineen joutuu kamppailemaan myös omien demoniensa kanssa. Muita keskeisiä hahmoja sarjassa ovat kuvankaunis herrasmies Dorian Gray (
Reeve Carney
) sekä Victor Frankensteinin luomukset John (
Rory Kinnear
) ja Lily (
Billie Piper
). Vihollista maan päällä edustaa vampyyrien lisäksi paholaisen palveluksessa oleva voimallinen noita Evelyn Poole (
Helen McCrory
) sekä tämän tytär Hecate (
Sarah Greene
).
Eva Green on Vanessa Ivesin roolissa yksinkertaisesti täydellinen, magneettinen. Nainen tekee erittäin vaativan ja monisyisen roolityön, johon ei kovin moni yhtä vakuuttavasti ja vangitsevasti pystyisi. Vanessa on ehdottomasti suosikkihahmoni sarjassa. Toinen suosikkini on hurmaavan eksentrinen herra Lyle, joka tuo sarjaan kaivattua keikarimaista keveyttä. Roolisuorituksissa lähelle Greenin intensiteettiä pääsee Frankensteinin hirviötä esittävä Rory Kinnear. Sarja sisältää toki verta ja suolenpätkiä, mutta ne ovat sivuroolissa. Enemmän sarja keskittyy syviin henkilöhahmoihin ja inhimillisiin tunteisiin, minkä vuoksi Penny Dreadful on äärettömän väkevä draamasarja. Pohjimmiltaan sarja kertoo yhteiskunnan hylkiöistä, jotka yrittävät hyväksyä kärsivän osansa. Se kuvaa henkilöhahmojensa tunteita niin raa'asti ja rehellisesti, että ne ovat käsinkosketeltavia. Epätoivon, syyllisyyden ja katumuksen, menetyksen ja pettymyksen, tuskan, kauhun, yksinäisyyden ja haavoittuvuuden, mutta myös ystävyyden, uskon, toivon ja rakkauden tunteet kuvataan täydellisesti. Mikään muu sarja ei ole liikuttanut minua ja saanut minua kyyneliin niin useasti kuin Penny Dreadful. Se saa tuntemaan empatiaa myös niitä kohtaan, jotka aluksi vaikuttavat läpikotaisin pahoilta. Erikoismaininta täytyy antaa myös sarjan tunteita vahvistavalle musiikille, jonka säveltämisestä vastaa
Abel Korzeniowski
.
Sarjasta on esitetty tähän mennessä kaksi kautta, yhteensä 18 jaksoa. Sarjan kolmas kausi näkee päivänvalon ensi vuonna, ja voitte olla varmoja että odotan sitä kuin kuuta nousevaa. Illan pimentyessä saapuu vielä sarjan inspiroima soittolista, joka on mielestäni yksi onnistuneimmistani koskaan.
"THERE ARE THINGS WITHIN US ALL THAT CAN NEVER BE UNLEASHED."
"THERE ARE SUCH SINS AT MY BACK IT
WOULD
KILL ME TO TURN AROUND."
"NO MORE LET LIFE DIVIDE WHAT DEATH CAN JOIN TOGETHER."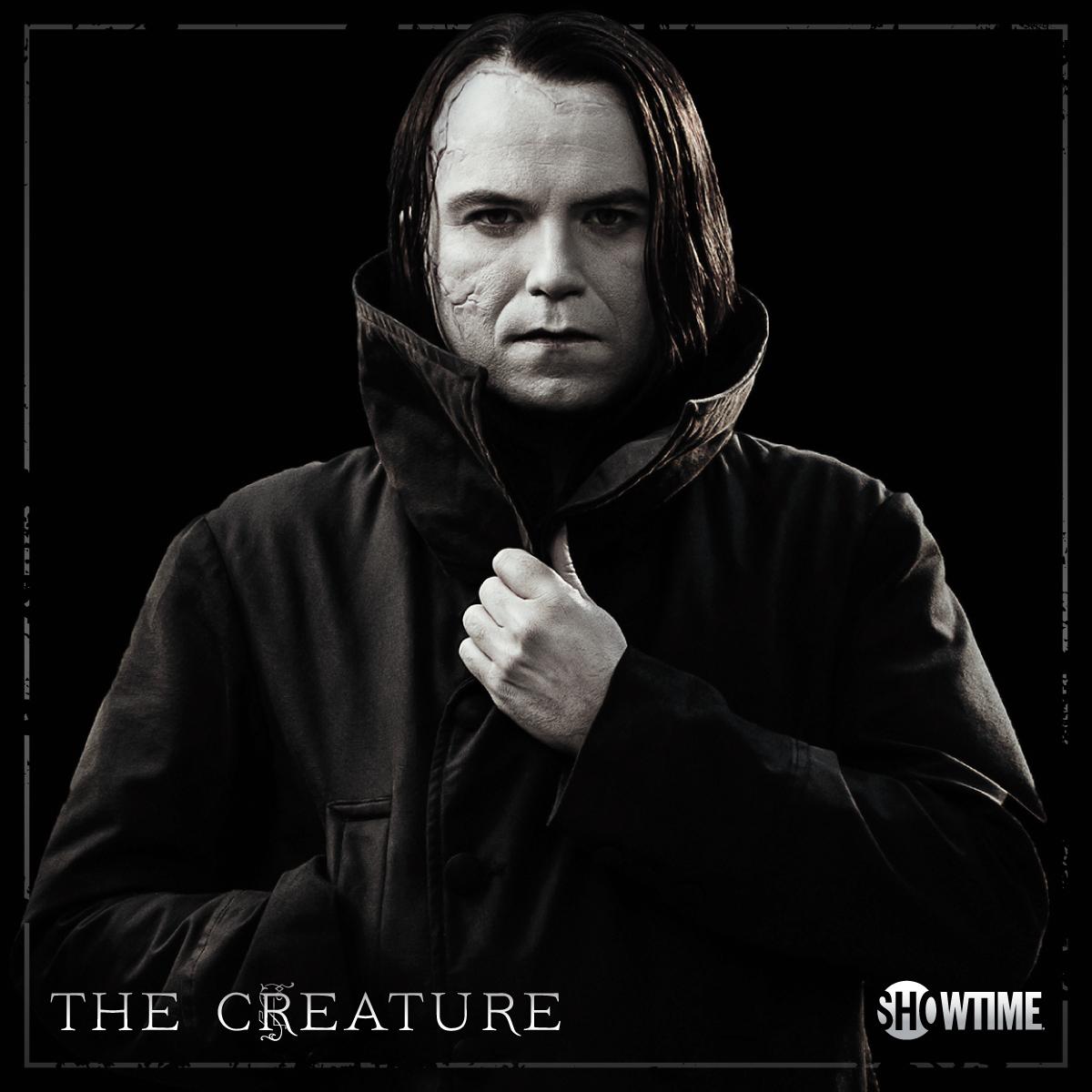 "THE MONSTER IS NOT IN MY FACE, BUT IN MY SOUL."
"I'LL HAVE YOU KNOW MY HAIR IS COMPLETELY REAL."
"MEMORY. IT IS SUCH A POTENT FORCE IN OUR LIVES."
I watched a lot of series from Netflix this summer in Berlin and my three favorites were Sherlock, Bates Motel and Penny Dreadful. I was immediately mesmerized by Penny Dreadful, I binge-watched it and it quickly earned its place in my top 10 favorite series of all time. That's not surprising as it has vampires, werewolves and witches in it. My three favorite things. Penny Dreadful is a psychological thriller/drama/horror -series created by John Logan for Showtime. Sam Mendes works as an executive producer alongside Logan.
The series brings together some of horror literature's most famous characters such as Dracula, Dr. Frankenstein and Dorian Gray and sets them in Victorian London (1891) which is a perfect setting for this dark story. These famous characters are not at the center of the story so much as an unusual pair of medium Vanessa Ives (Eva Green) and her childhood best friend's father Sir Malcolm Murray (Timothy Dalton). Sir Malcolm Murray is an African explorer who has sacrificed his relationship with his family for fame and glory and lost his son in the process. Now his daughter and only living child Mina (Olivia Llewellyn) has been abducted by an evil creature, a vampire. Mina reaches out to her childhood best friend Vanessa who has grown up to an intriguing, collected woman with clairvoyant and supernatural powers. Sir Malcolm and Vanessa join forces and set out to rescue Mina. They gather a small group of people to help them: Sir Malcolm's sentry and confidant Sembene (Danny Sapani), American gunslinger Ethan Chandler (Josh Hartnett), doctor Victor Frankenstein (Harry Treadaway) and a dandy Egyptologist Ferdinand Lyle, who is first called to help translate some hieroglyphics. As they try to rescue Mina, Vanessa must also battle with her own demons. One in particular who again tries to possess her. The other members of the team are also not without their inner demons. The series' other pivotal characters include a handsome genteleman called Dorian Gray (Reeve Carney) and Dr. Frankenstein's creations John (Rory Kinnear) and Lily (Billie Piper). As for the dark forces trying to get to Vanessa there are a couple who are relentless. Evelyn Poole (Helen McCrory) and her daughter Hecate (Sarah Greene) are formidable witches deeply immersed in the occult and in the service of the demon. They are perhaps the greatest living threat to Vanessa on earth.
Eva Green as Vanessa Ives is absolutely mesmerizing. She gives such a visceral and intense performance that I think there aren't many who could accomplish it with such conviction. Penny Dreadful is her show. Another who portrays his character with perfection is Rory Kinnear as Dr. Frankenstein's hideous first creation. My favorite character is unsurprisingly Vanessa and Ferninand Lyle who brings a much needed toffee-nosed lightness to the otherwise quite dark characters. Blood and gore are not to be avoided but they're certainly not the center of the series. At it's core Penny Dreadful tells a story of society's outcasts learning to accept their suffering lot in life. It is perhaps the most powerful drama I've ever seen. It shows its characters emotions in such raw honesty and potency that they are palpable. It is utterly perfect in its portrayal of vulnerability, loss and loneliness, despair, pain, guilt and regret, horror, and also friendship, faith, hope and love. All emotions are deeply felt and you find yourself feeling empathy even towards those who at first seem wholly evil. I think I've never been so moved and brought to tears so many times by any other series than this. Credit has to also be given to the score by Abel Korzeniowski which amplifies the emotions in the series even more.


Penny Dreadful is a remarkable show filled with good and evil, light, dark, shadows and the things in between. It's run for two seasons thus far, altogether 18 episodes. The third season is set to air in 2016. It's no surprise I wait for its spine-tingling mystery and suspense impatiently. In the meantime one can watch the two existing seasons again (the next time will be my third..or fourth?) and listen to this playlist I've compiled. Naturally, it's inspired by Penny Dreadful and will be given to you as the night grows darker.